Coordinated bathroom finishes
Our color and material recommendations for a total look bathroom
Designing a total look bathroom, where colours, materials and textures match perfectly, is easy with Arblu. Thanks to the textured surfaces and a consistent selection of finishes with which to obtain a harmonious space with a coordinated style. A trend that is increasingly appreciated by architects and interior designers, who start from a cue or a characteristic of the environment to create a sensation of continuity - elegant in appearance, enveloping for the senses.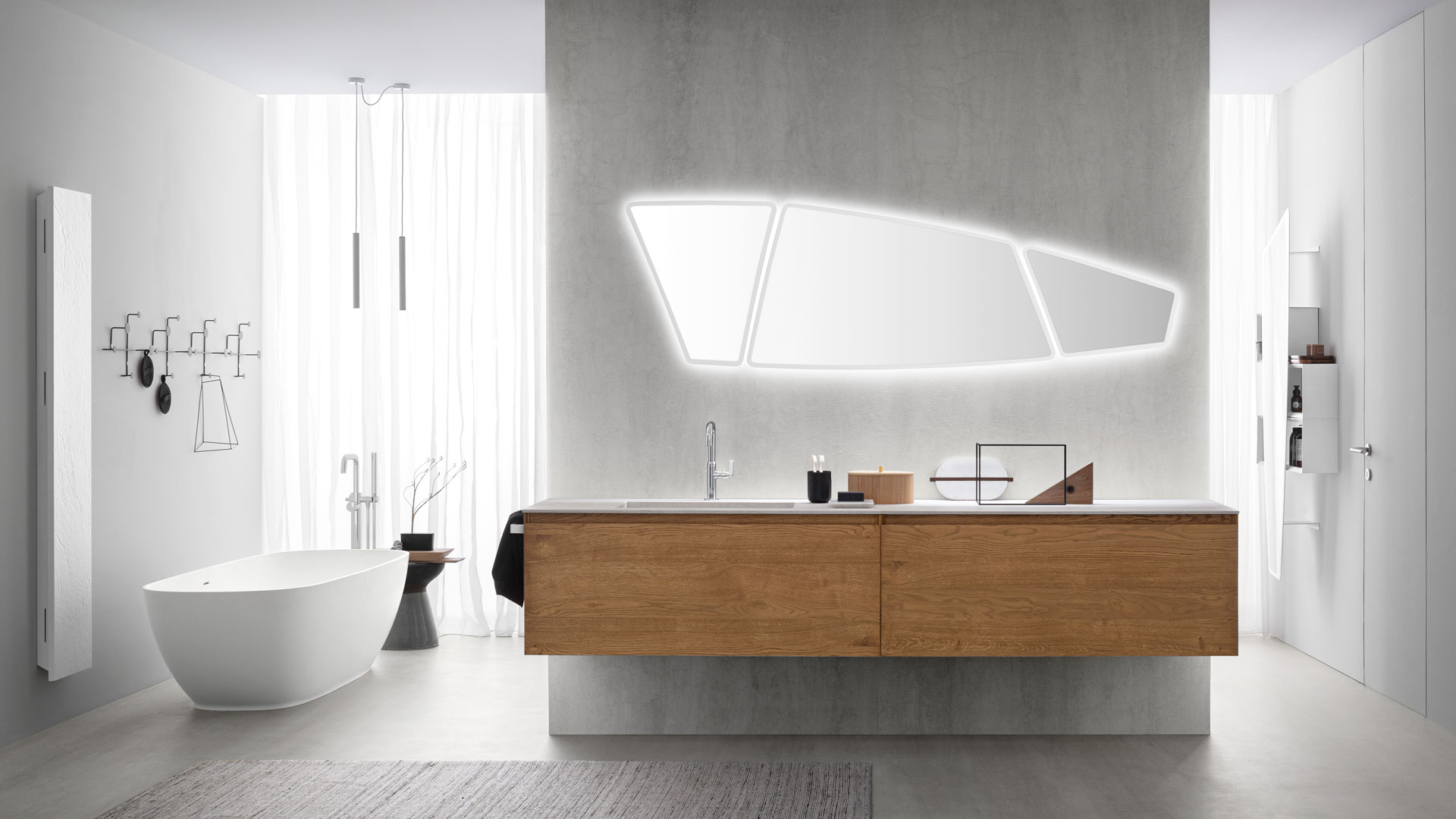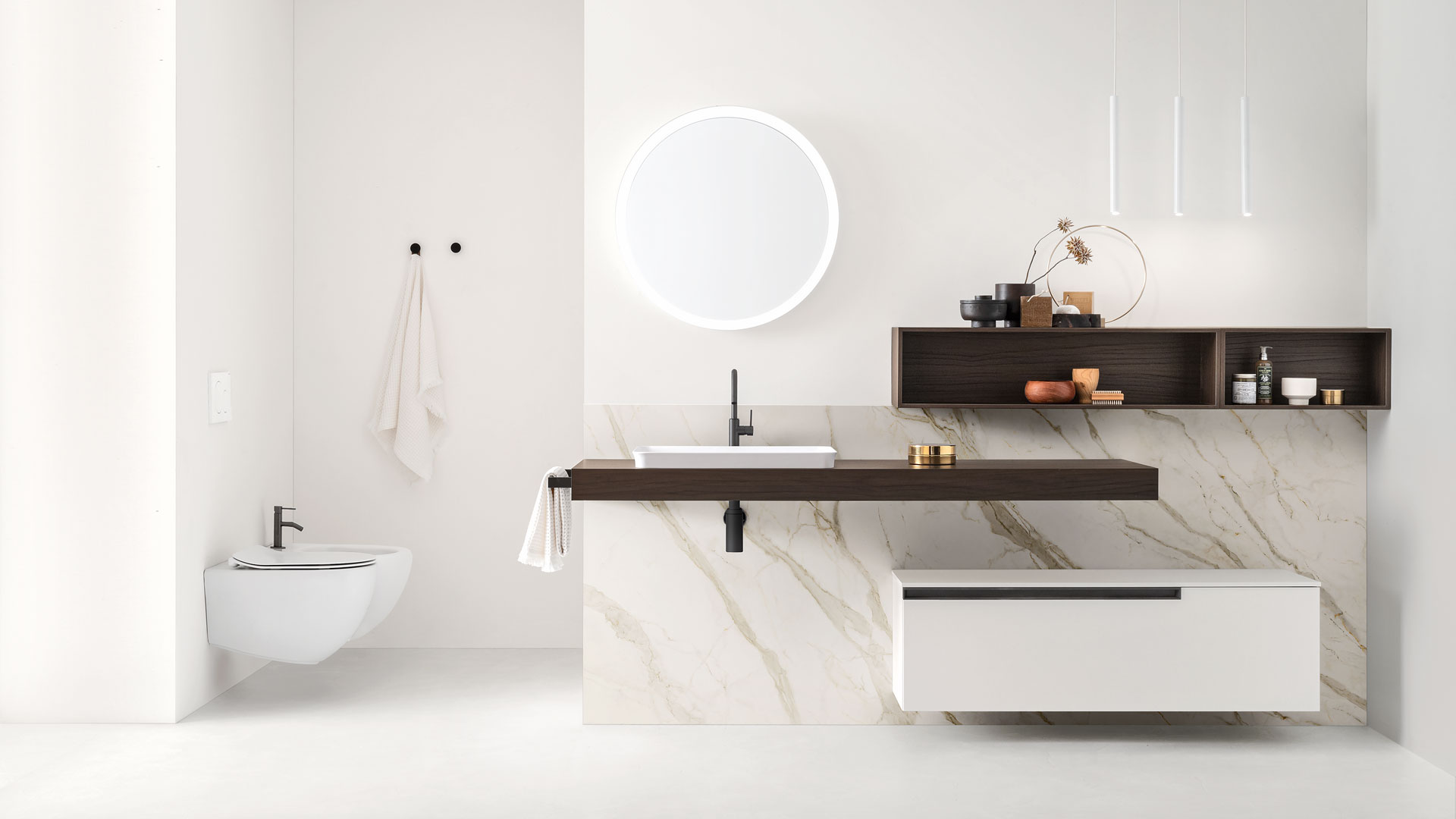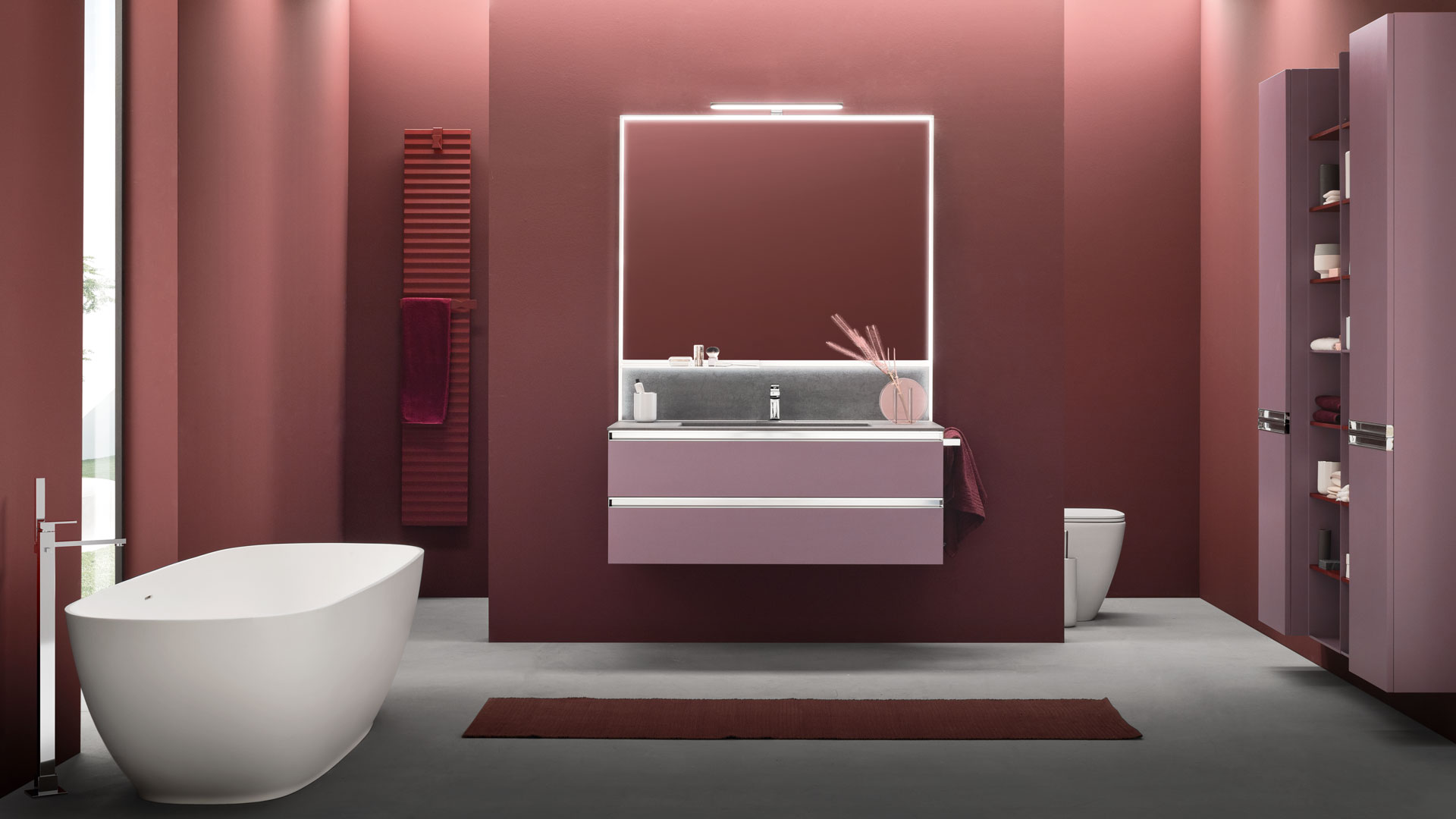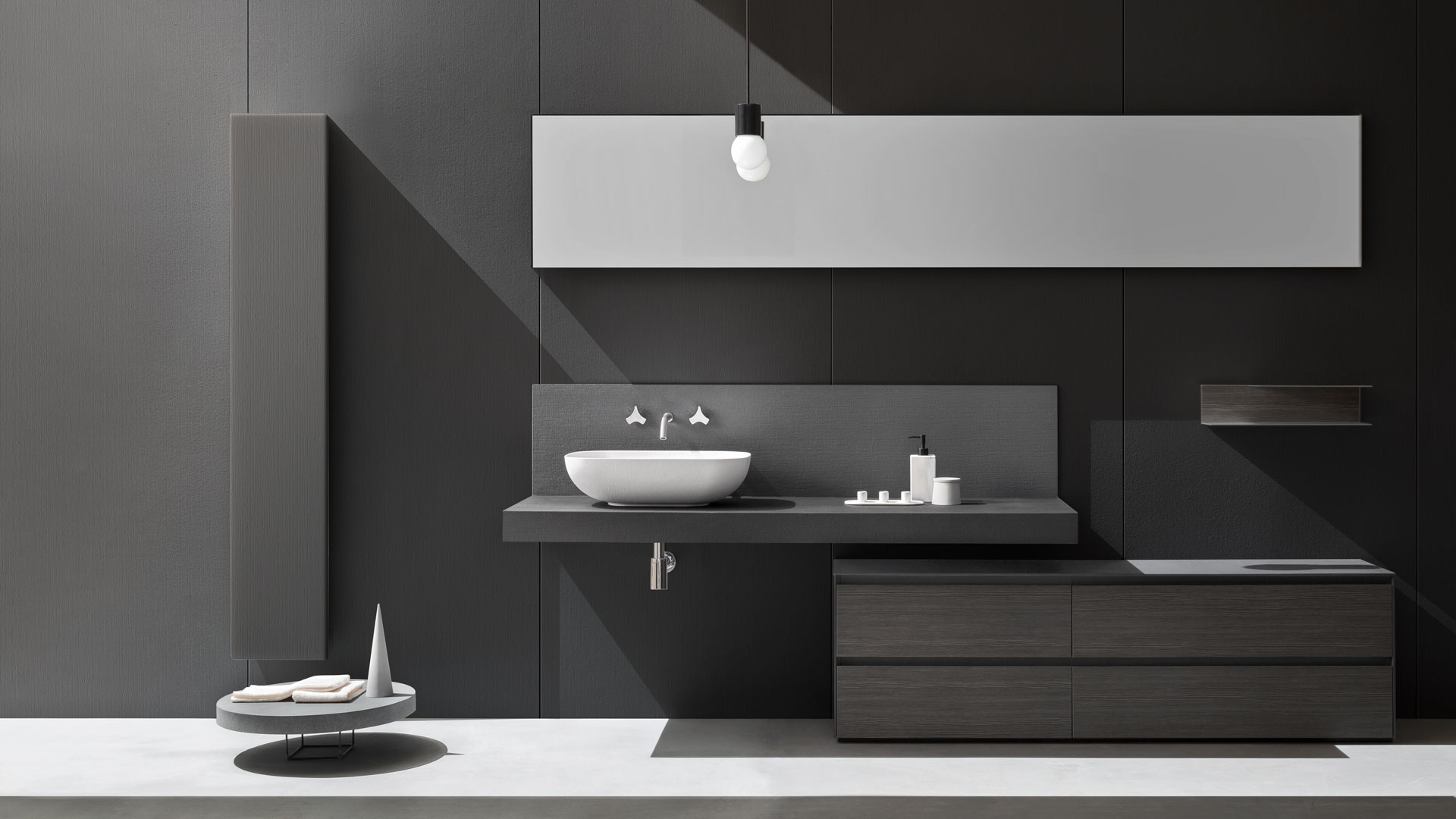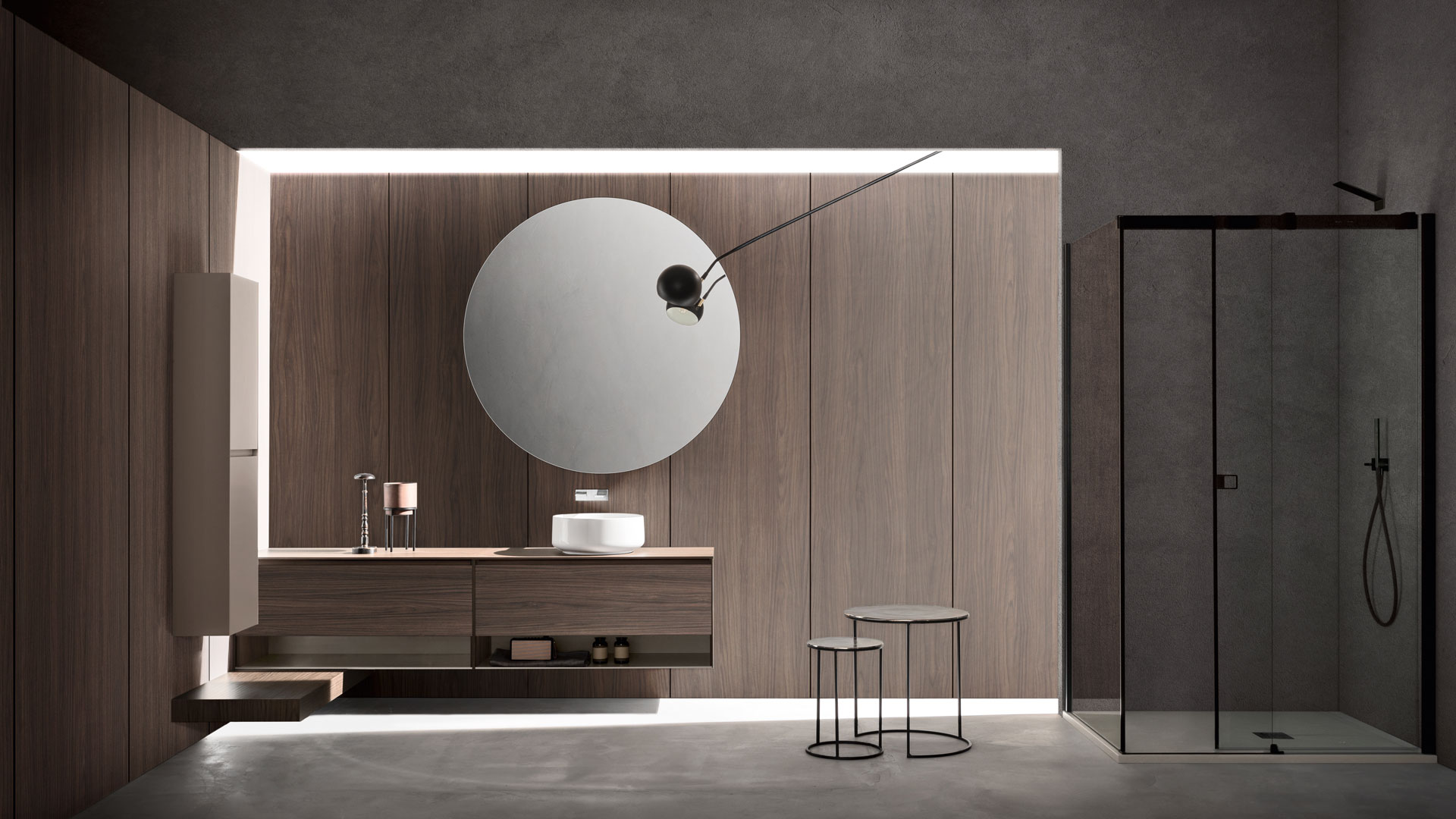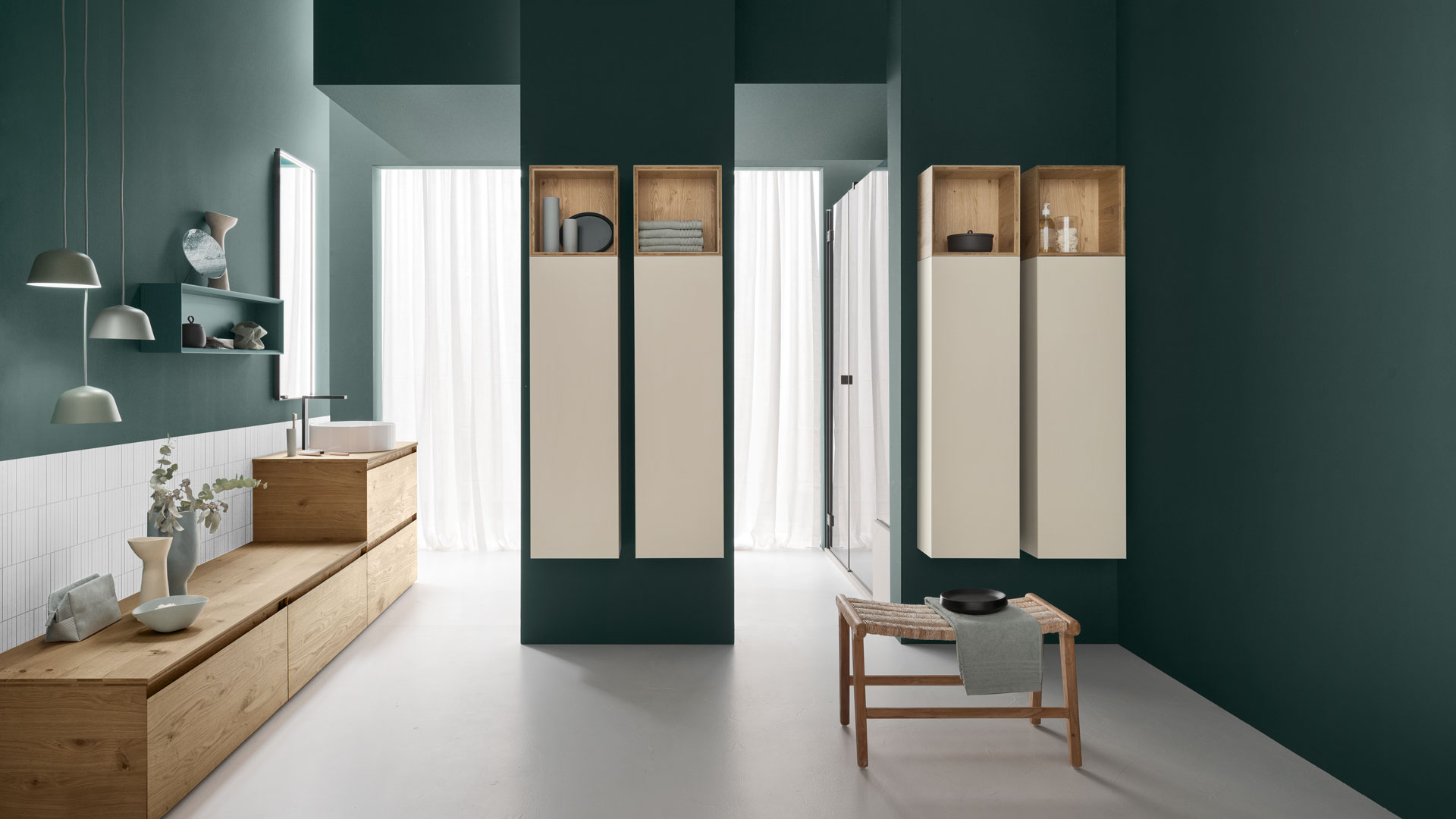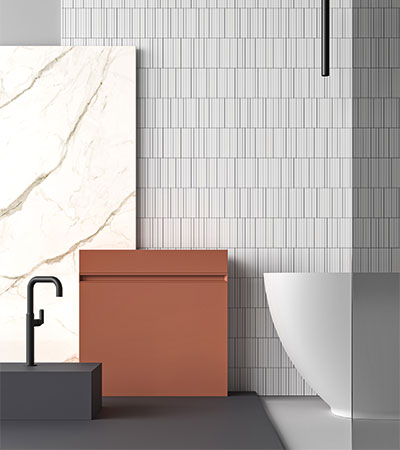 Shades of grey
Neither black nor white. For those who like the elegance of neutral colours, we recommend a bathroom in shades of grey. By combining the textures of Pietrablu, with which you can create the shower tray and cover the radiators, with lacquered finishes, you can design a perfectly coordinated bathroom.
Discover the textured surfaces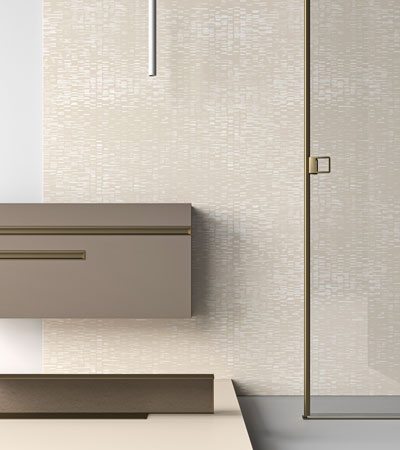 Metal effect
Touches of gold, silver and bronze give the bathroom a precious look with a sophisticated, retro flavour. With the metal lacquer you can give visual continuity to the different elements, starting with the details.
Check out the sample board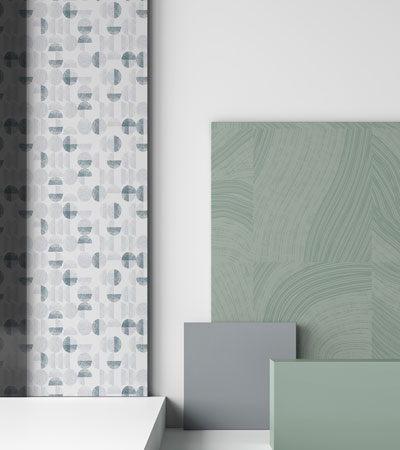 In green
Everyone has a favourite colour and Arblu's selection of finishes offers solutions for all tastes. The different lacquer colours can be combined with wallpapers, for example, in contrasting or tone-on-tone colours, as in this bathroom in green.
Look at the wallpapers