Accessories and complements
For every type of bathroom and furniture
The accessories and complements are designed to offer compositional solutions adaptable to any type of bathroom and furniture. Simple volumes and linear shapes create dynamic compositions; thanks to the color they are customized in the finishes.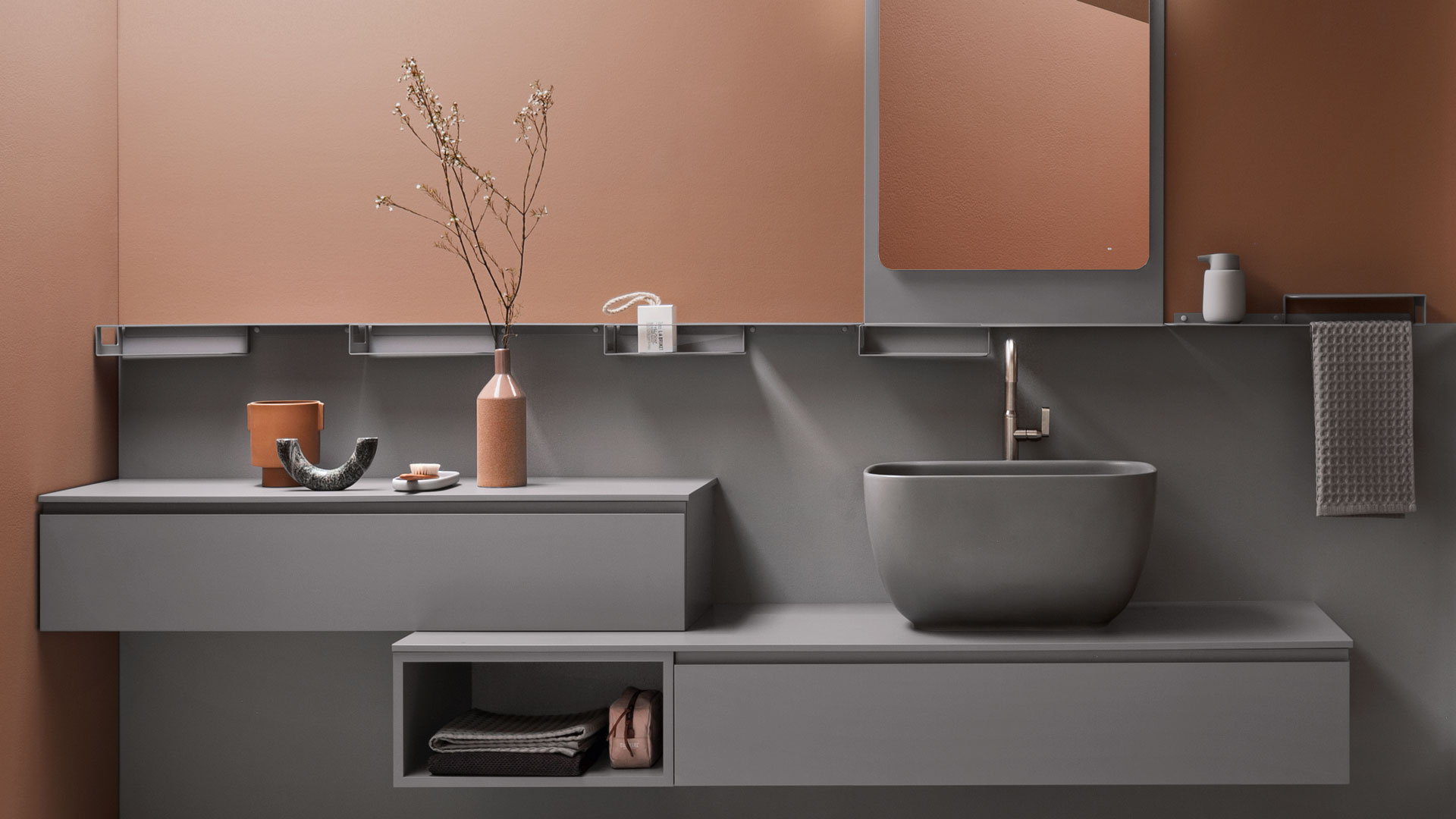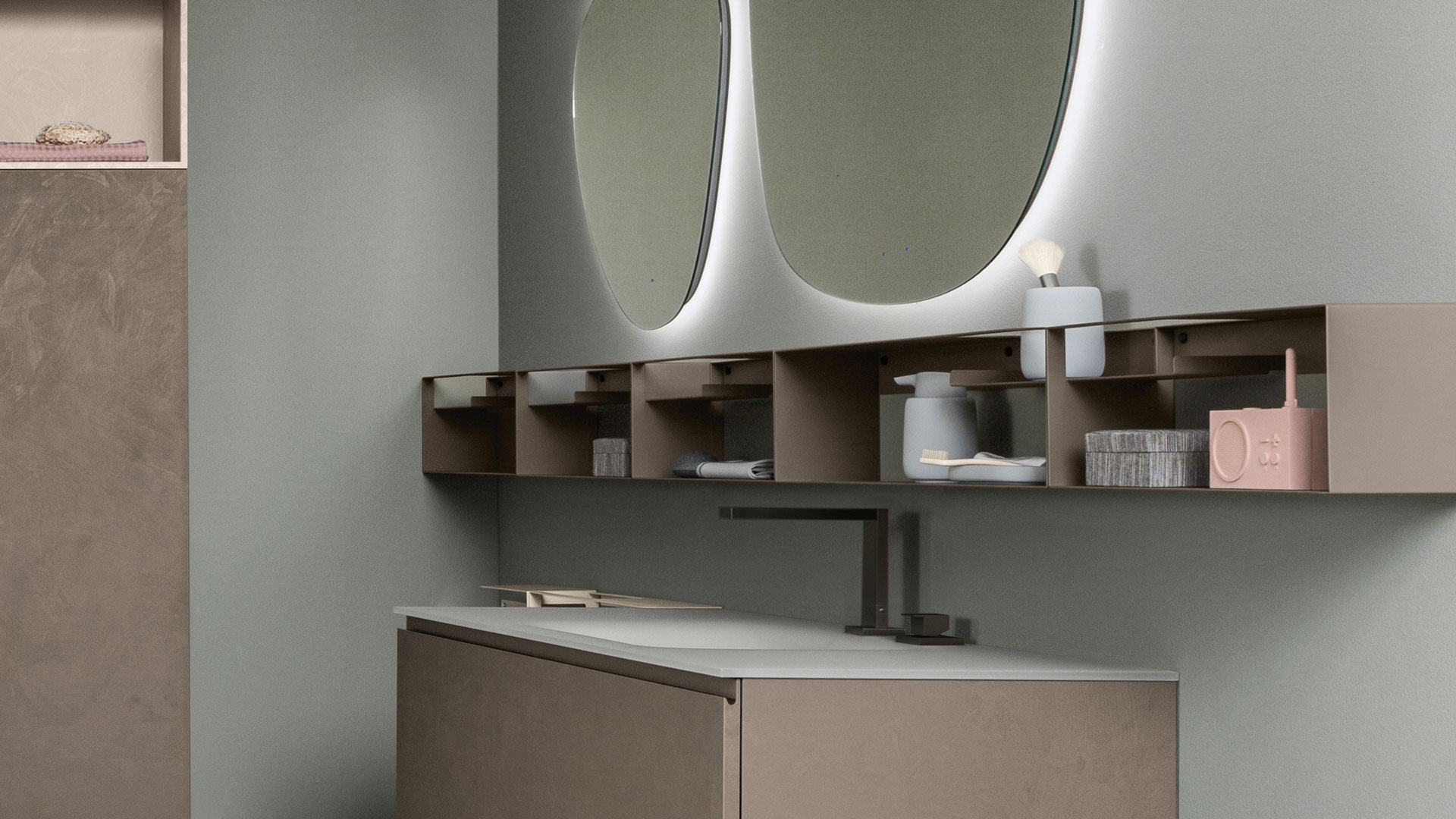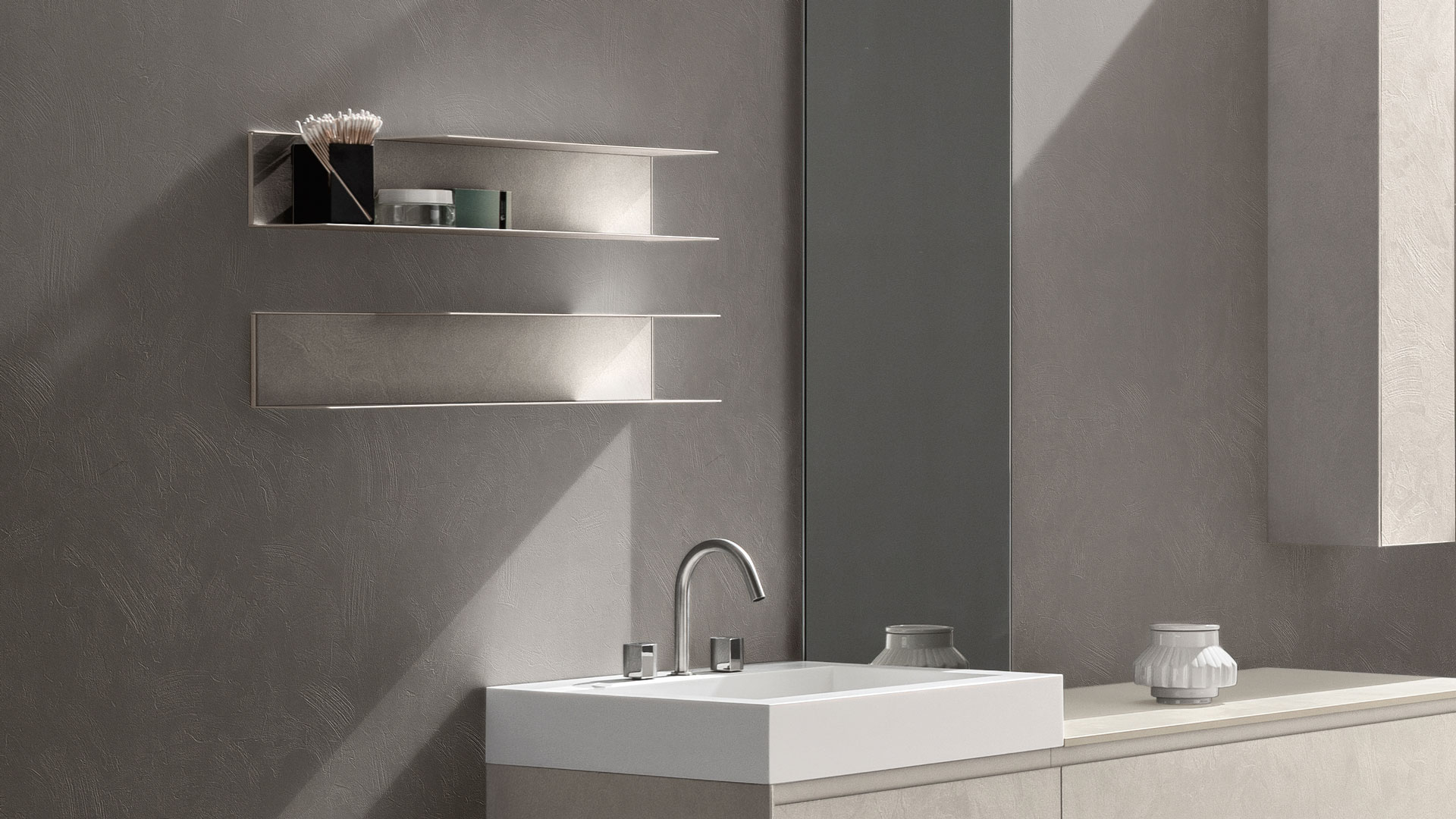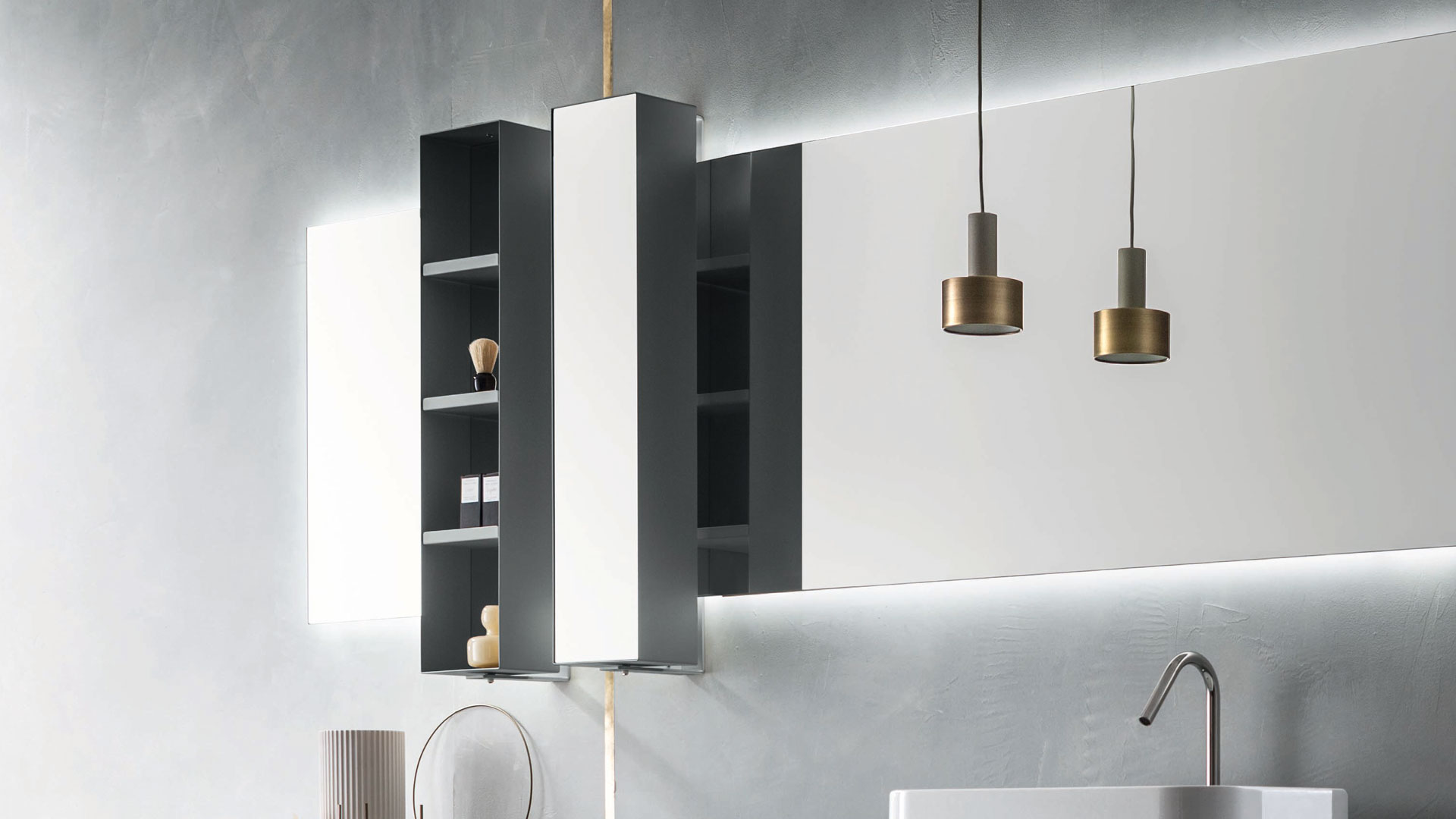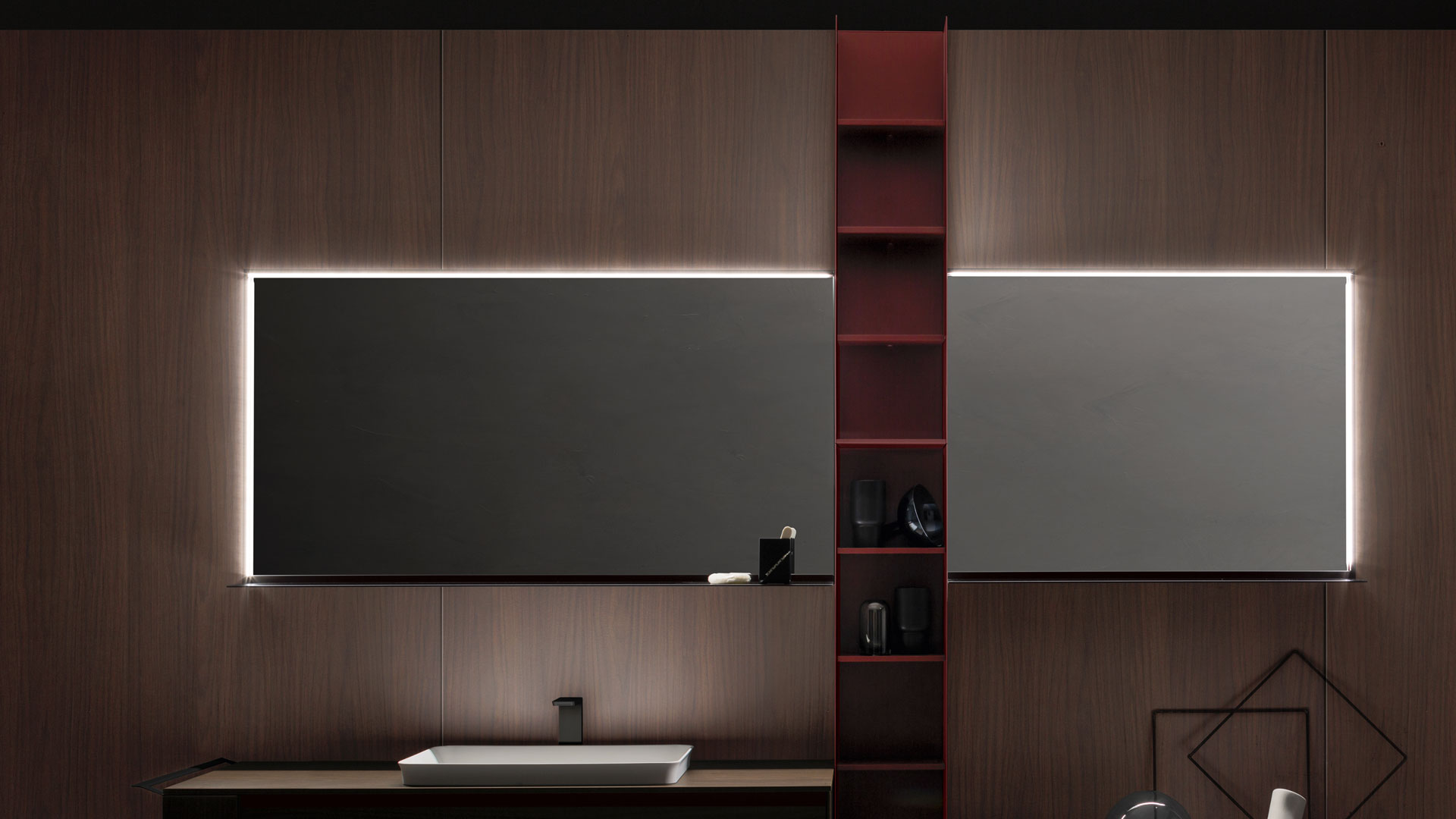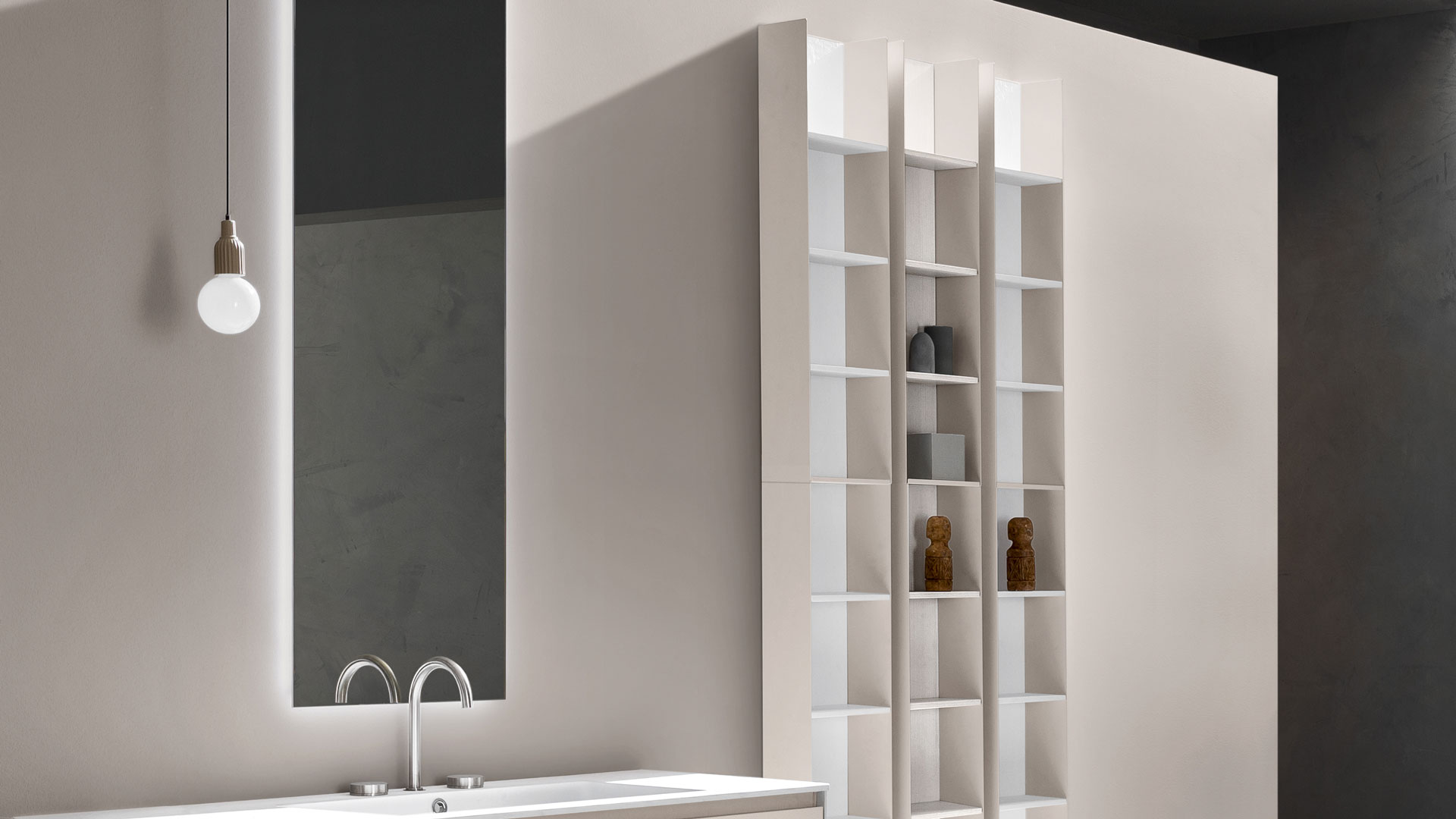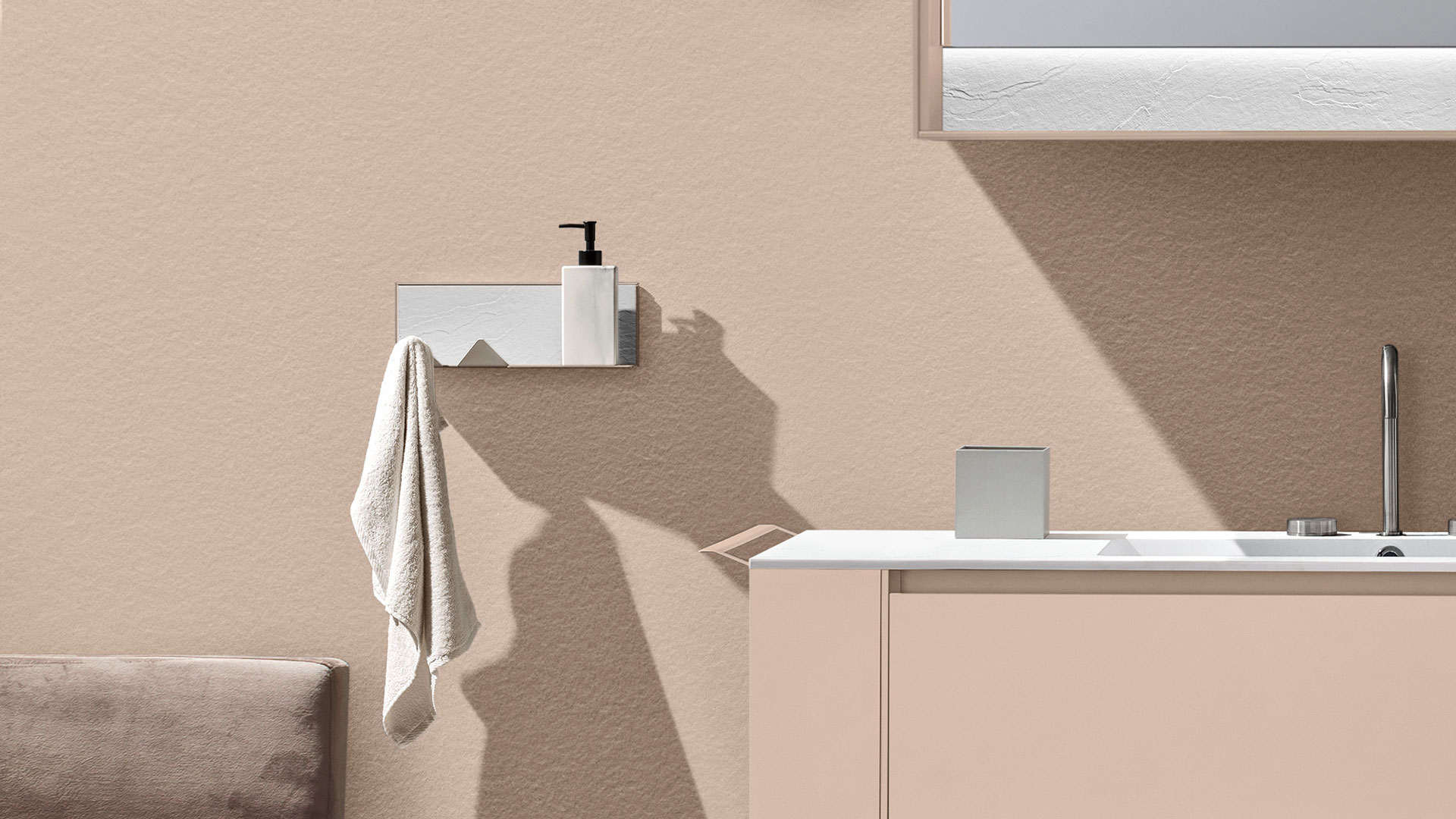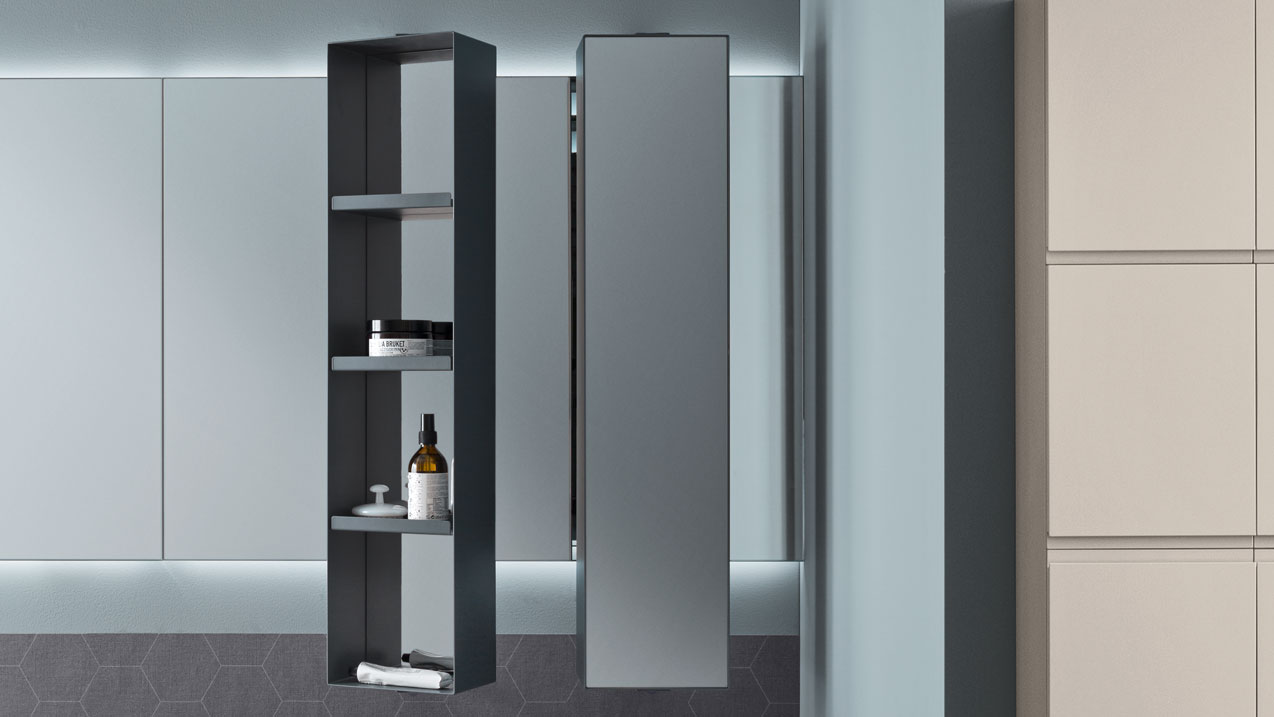 Hito swivel wall unit
The integrated mirror and hidden compartments make this swivel wall unit functional.
Info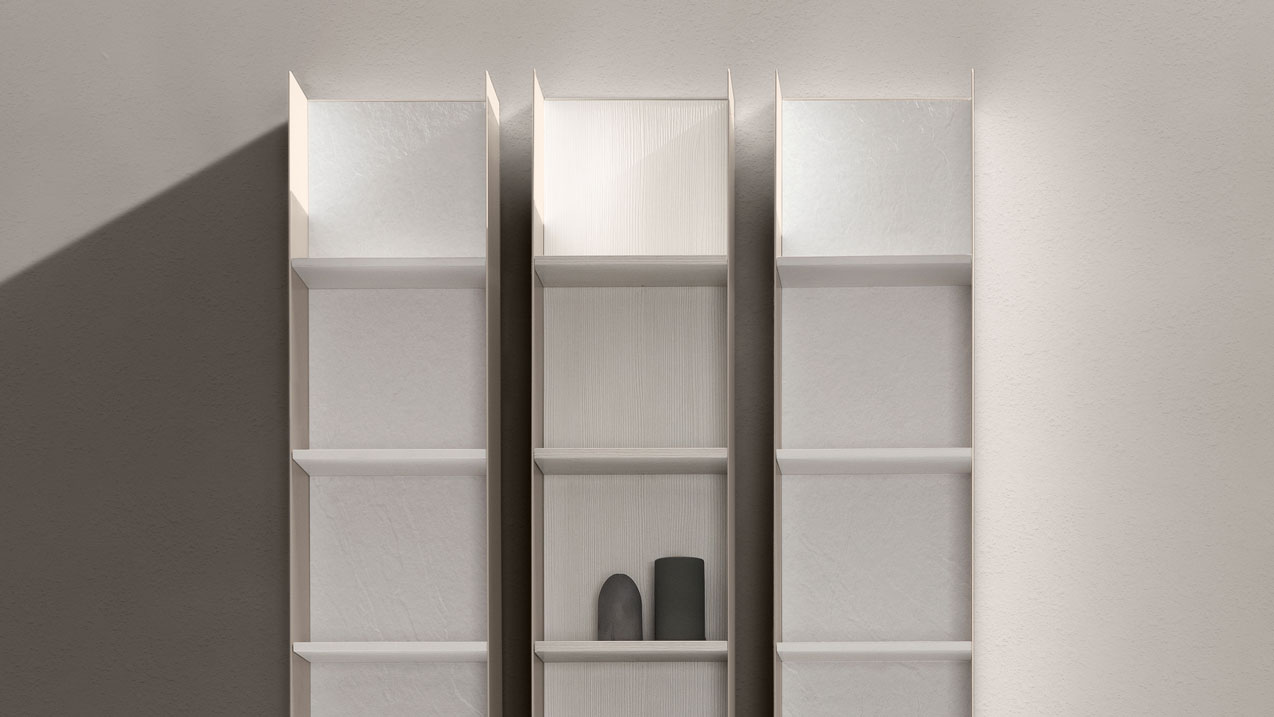 5.zero open columns
Aesthetically integrated and aligned with the storage units in a flexible and practical design.
Info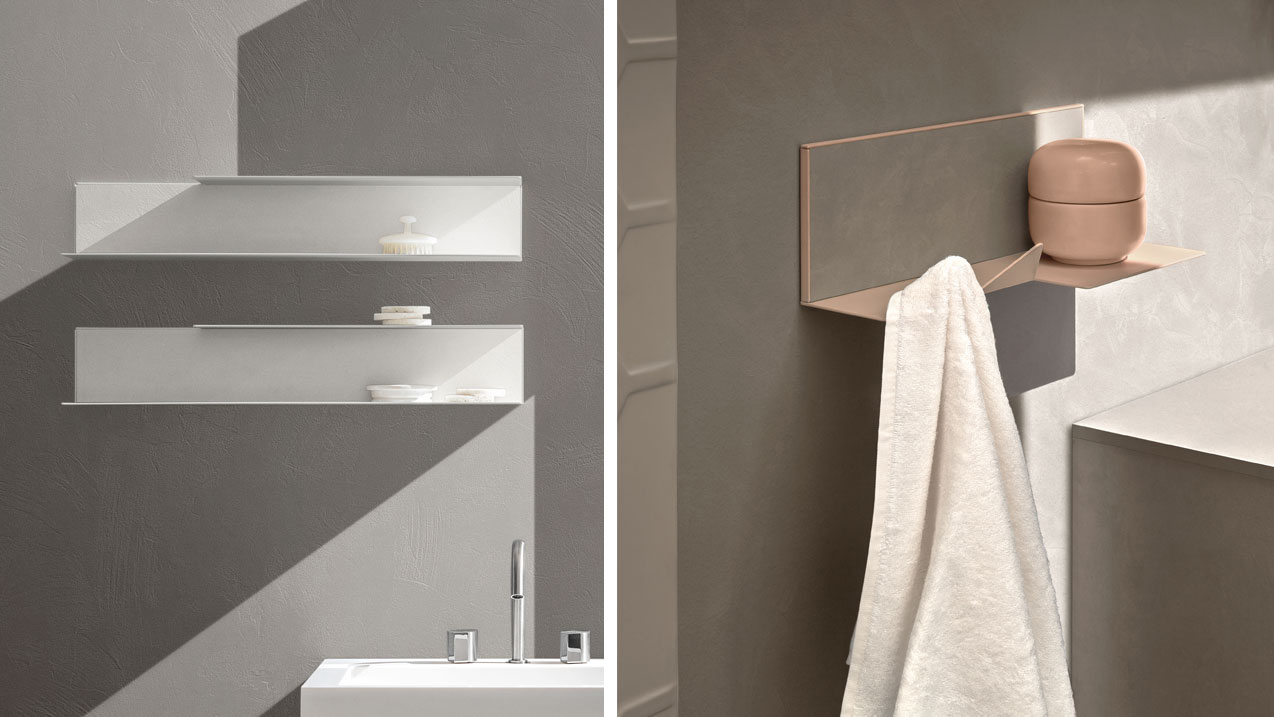 Shelves and hangers 5.zero
The shelves that organize and decorate thanks to the wide choice of finishes.
Info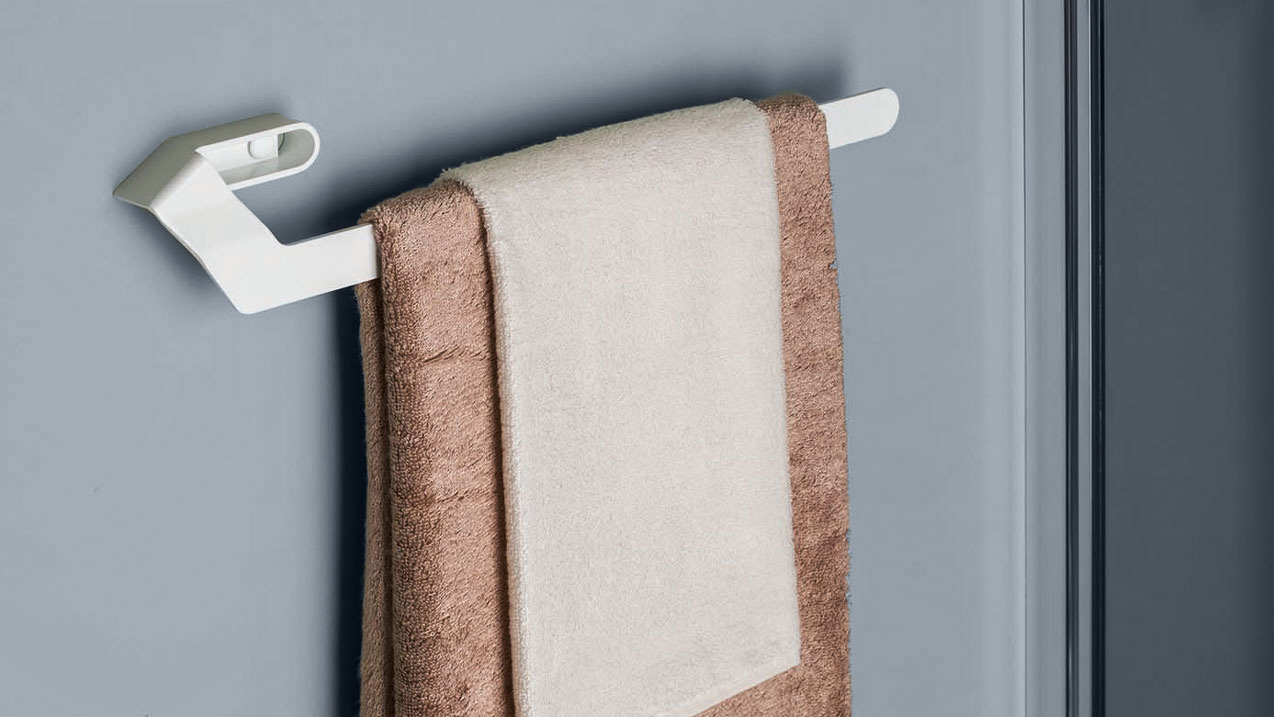 Tulip towel rail
The painted metal rod is a practical towel holder, easy to install and available in Arblu colours. Its versatility and simplicity of form allows it to be placed anywhere, such as outside the shower cubicle, next to the bath, next to the monolithic washbasin.
Info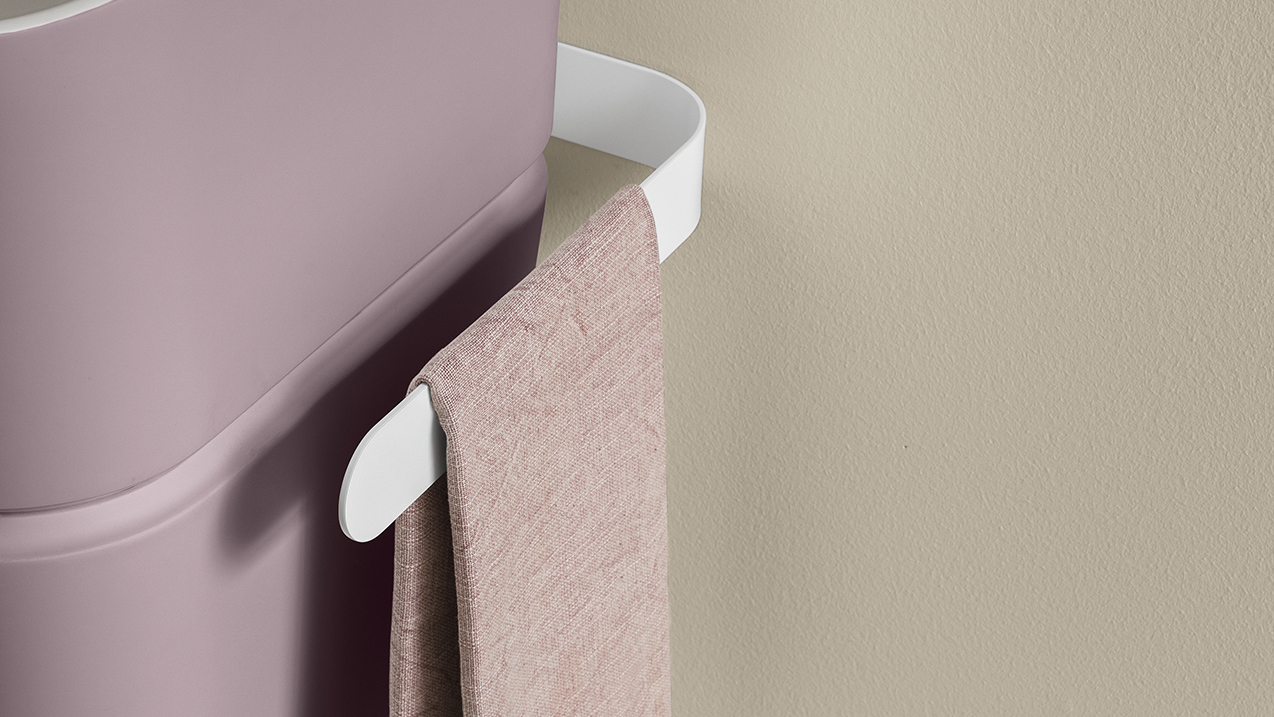 Monolite Tulip towel rail
The Monolite washbasin is equipped with a new optional towel rail, which is integrated into the design of the structure. It can be installed either on the right or left or even on both sides.
Info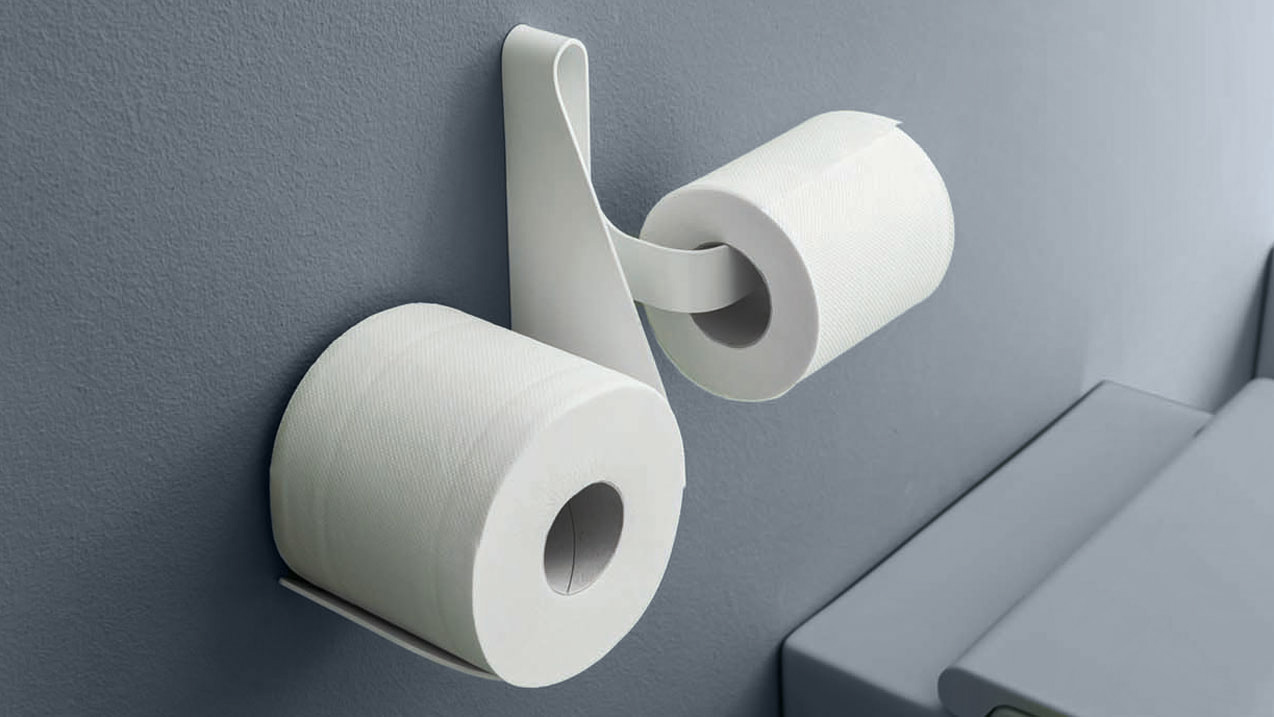 Tulip roll holder
The roll holder has an original design and is made of painted metal, in the Arblu colours. Its structure contains a double support: a roll holder rod and a shaped shelf to always have a spare roll available.
Info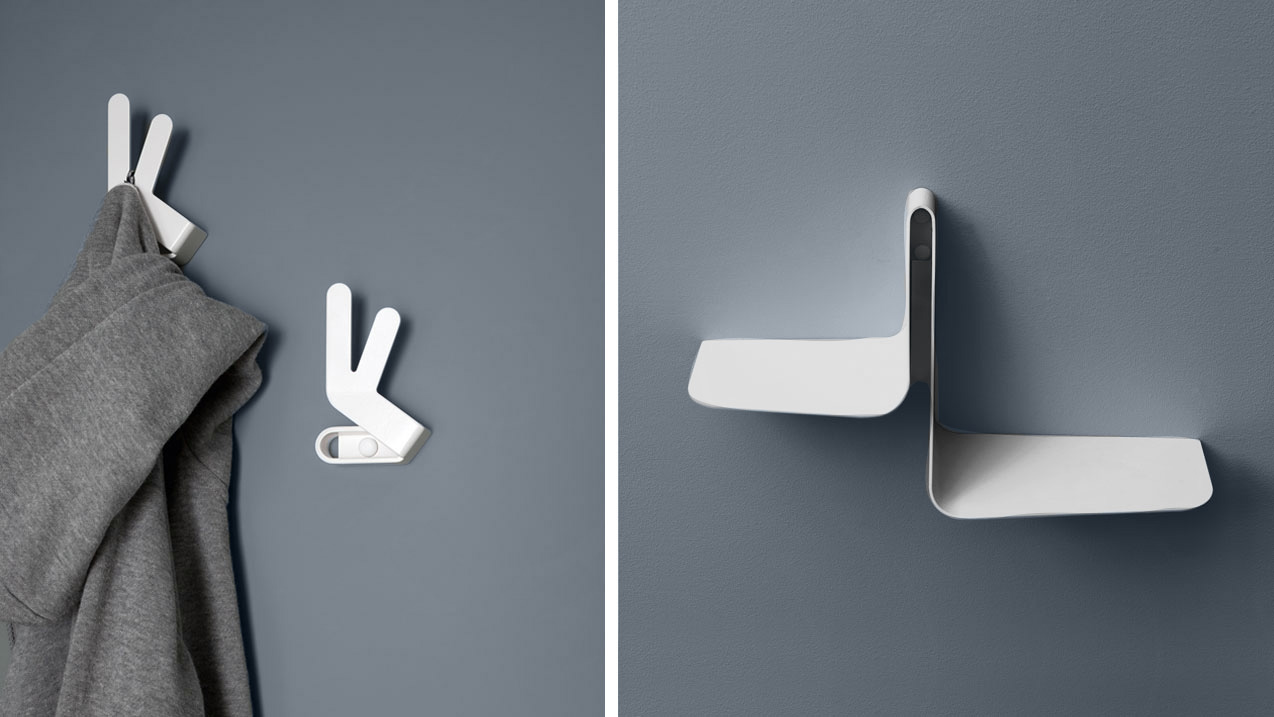 Tulip hanger and shelf
The Tulip hanger and shelf with double support are versatile and easy to install.
Info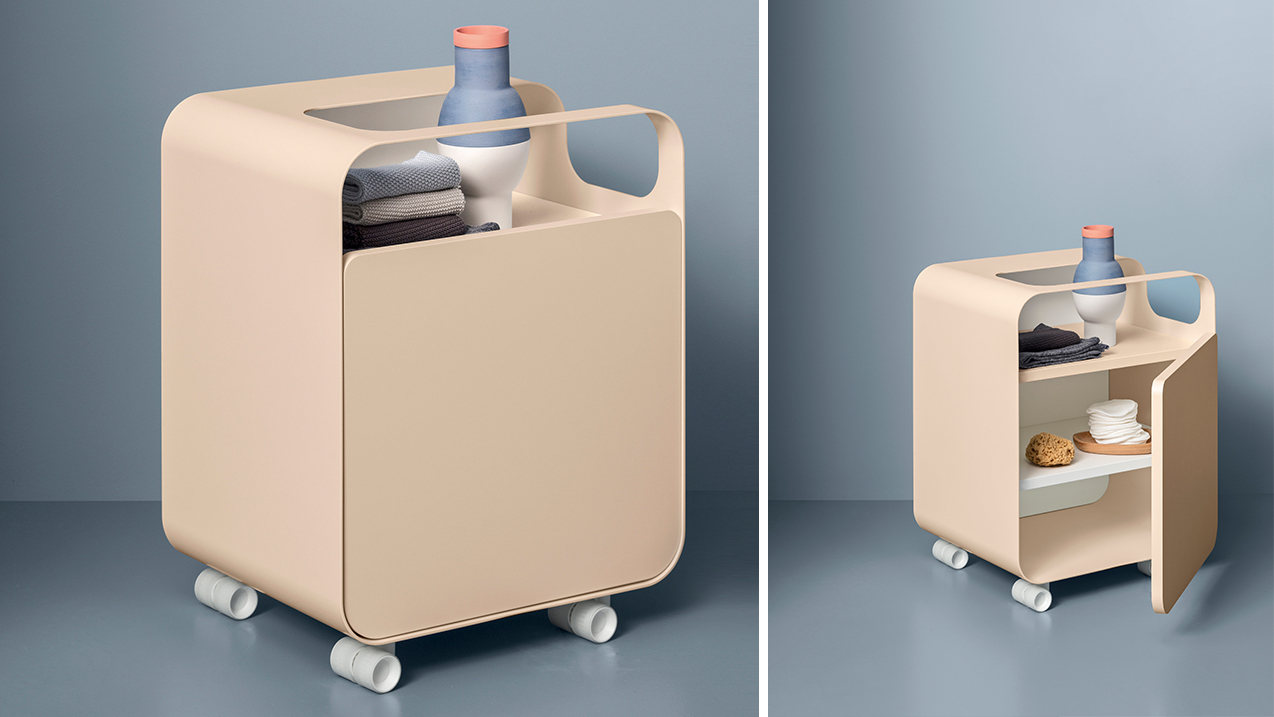 Tulip wheeled trolley
The trolley on wheels has a useful support on the outside, even for tall objects, and on the inside it contains two convenient shelves. The body is designed to facilitate the grip and therefore its mobility.
Info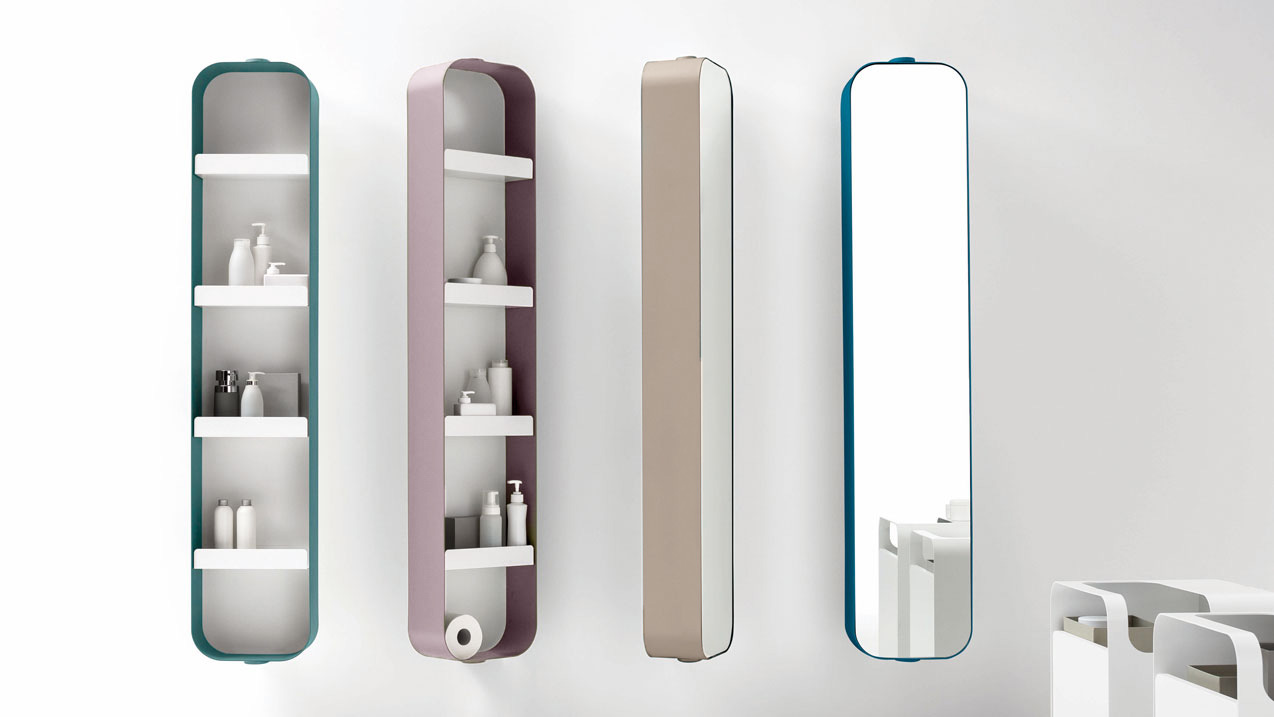 Tulip Swivel Column
The Tulip swivel column with integrated mirror is a functional and streamlined solution for storing all the objects you need.
Info