NEWS
NEW! Metal and Metal Brushed finishes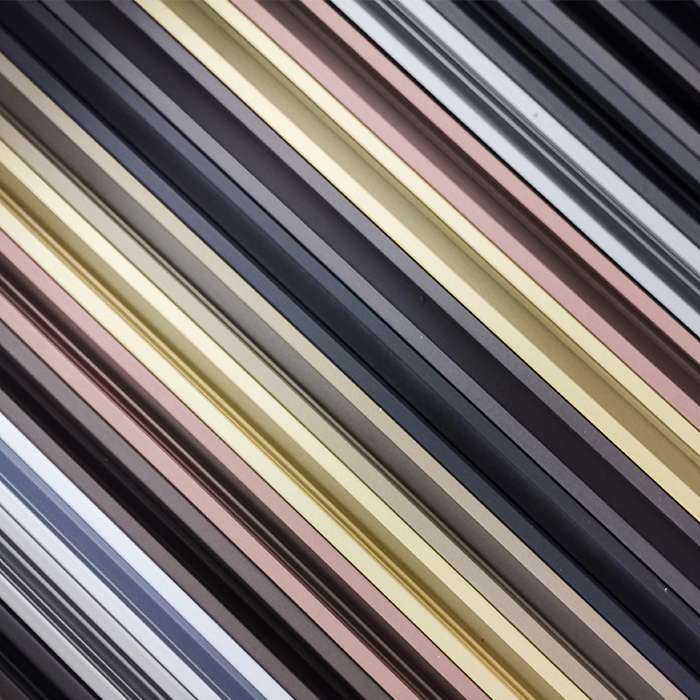 Arblu has selected some brand new Metal and Metal Brushed finishes, which meet the needs of current trends and cover all shades: from the warmest to the coolest, with nuances ranging from burnished to bronzed, from gold to silver, from nickel to graphite, from copper to black.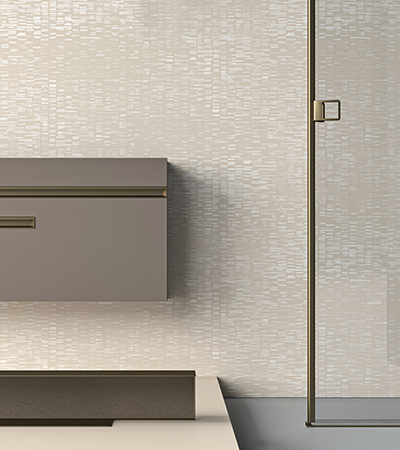 The market trend is toward colour and matching with faucets and furniture, so the Arblu proposal is ideal for those who want a bathroom environment with distinctive character.
Touches of gold, silver and bronze give the bathroom a precious look with a sophisticated, retro flavour. With the metal lacquer you can give visual continuity to the different elements, starting with the details.
find out Metal and Metal Brushed finishes
Metal and Metal Brushed finishes are available for shower cabin profiles, bathroom furniture handles, accessories and mirrors.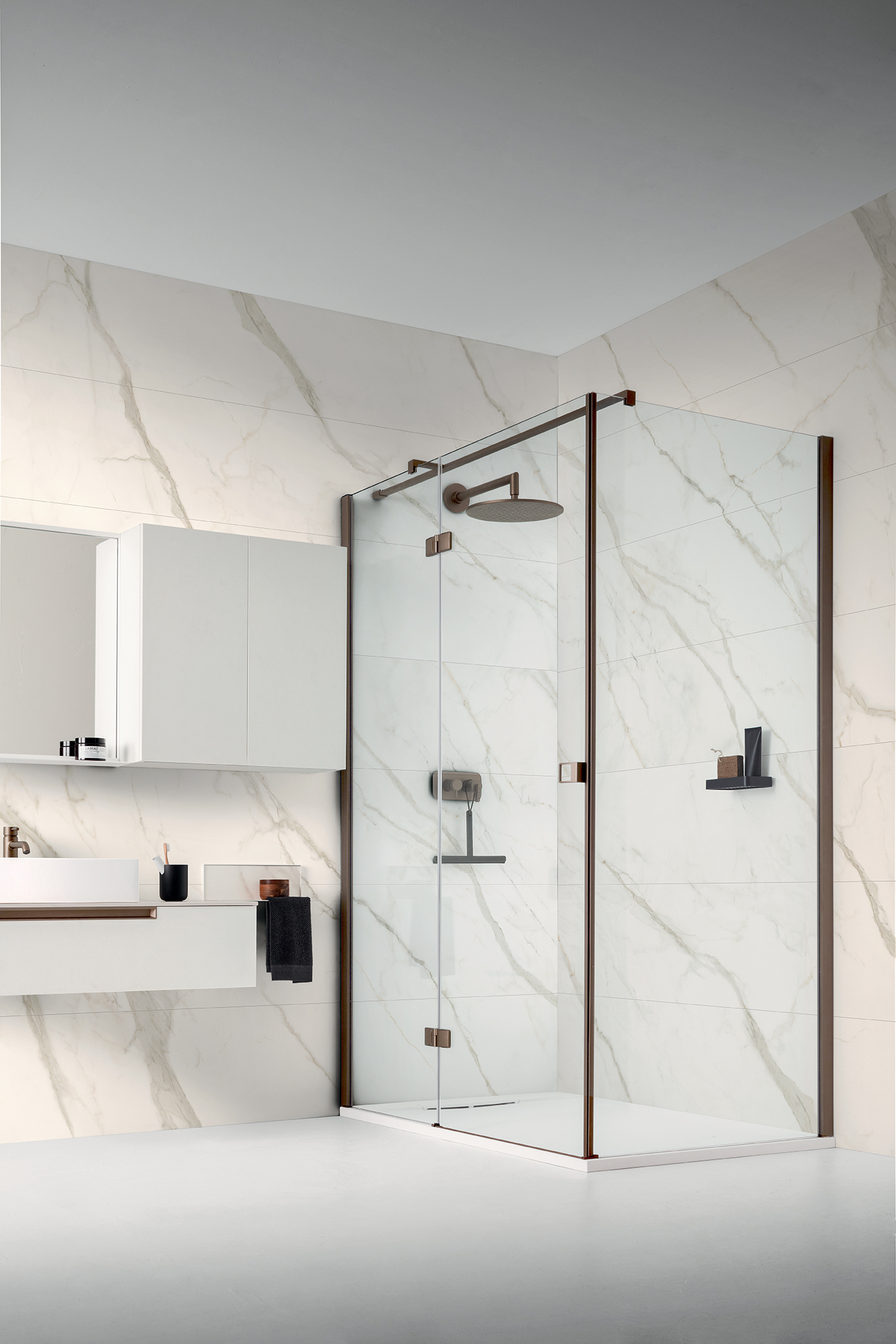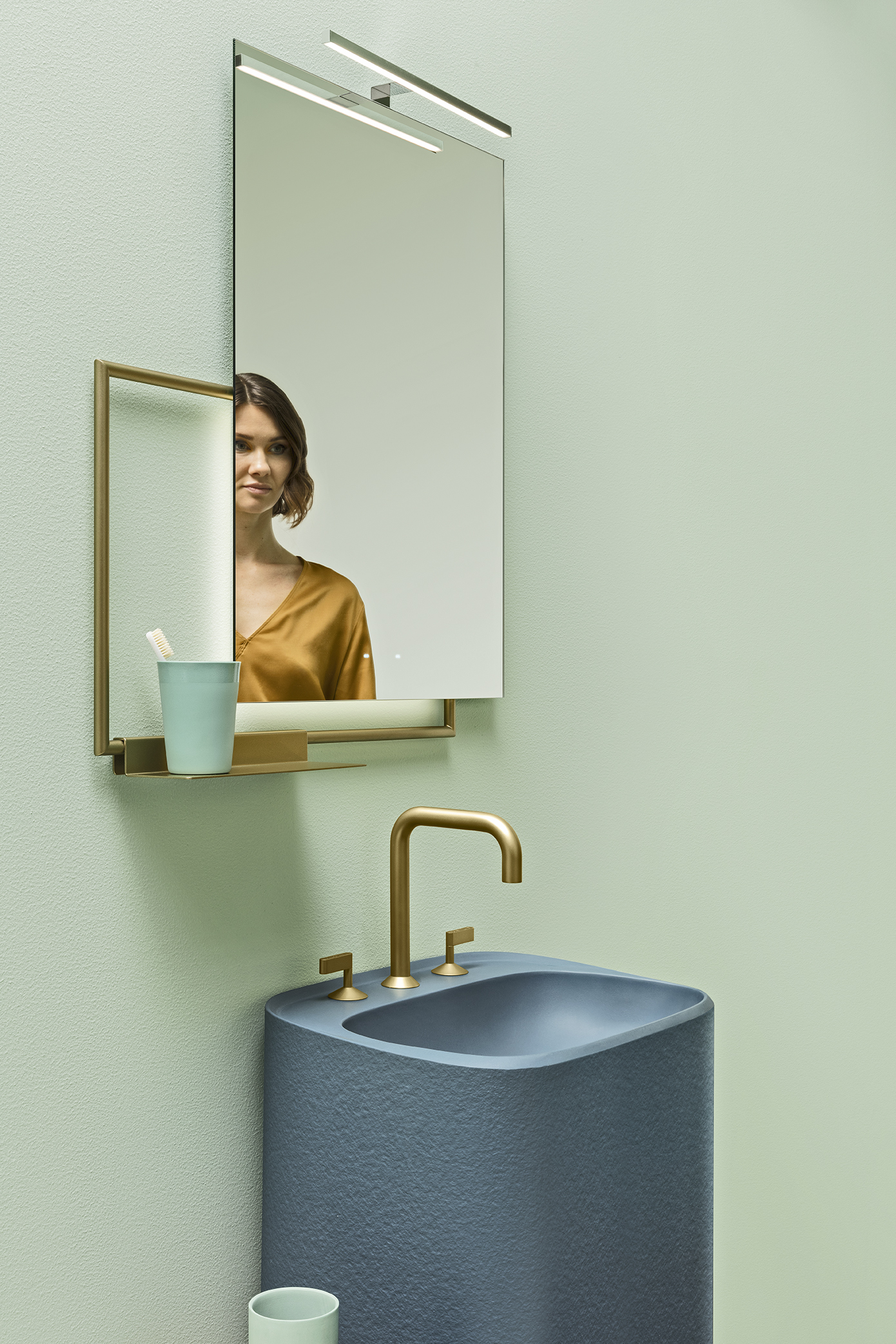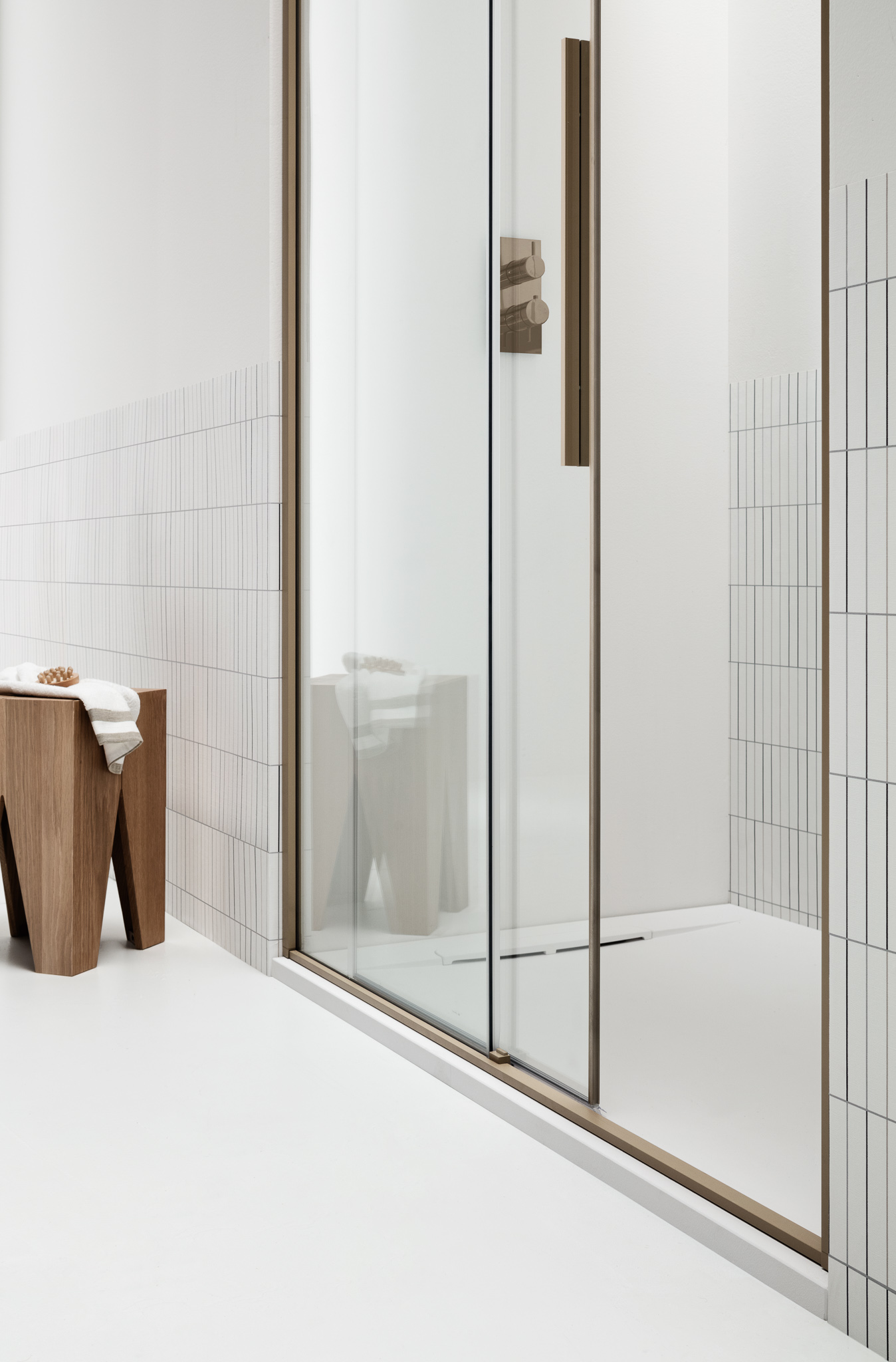 In photo from the left: Otto corner shower cabin and D+ furniture, Allegro monolith and mirror, Filo shower cabin in niche.